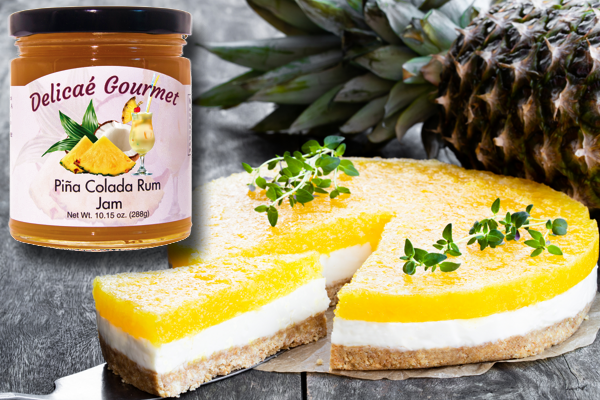 About Our Spirited Jams 
and Wine Jellies

Our spirited jams and wine jellies infuse wines or liquors with fruit to make a sweet 
(and slightly boozy) topping for crepes, pancakes, cheesecake and pound cake. We 
love to use them as filling for a slightly more grown up take on thumbprint cookies 
or tarts. Our Mango Margarita Jam and Pina Colada Rum jam also work as excellent 
dips or sauces for tropical chicken or shrimp dishes. Dip coconut shrimp in our Pina 
Colada Rum Jam - you'll wonder how you ever lived without it. Our spirited fruit and 
balsamic jams are the perfect cheesecake topper. Make or buy a plain cheesecake 
and toss a healthy dollop on top for a decadent dessert. 
Items:
1
–
9
of
9
, per page