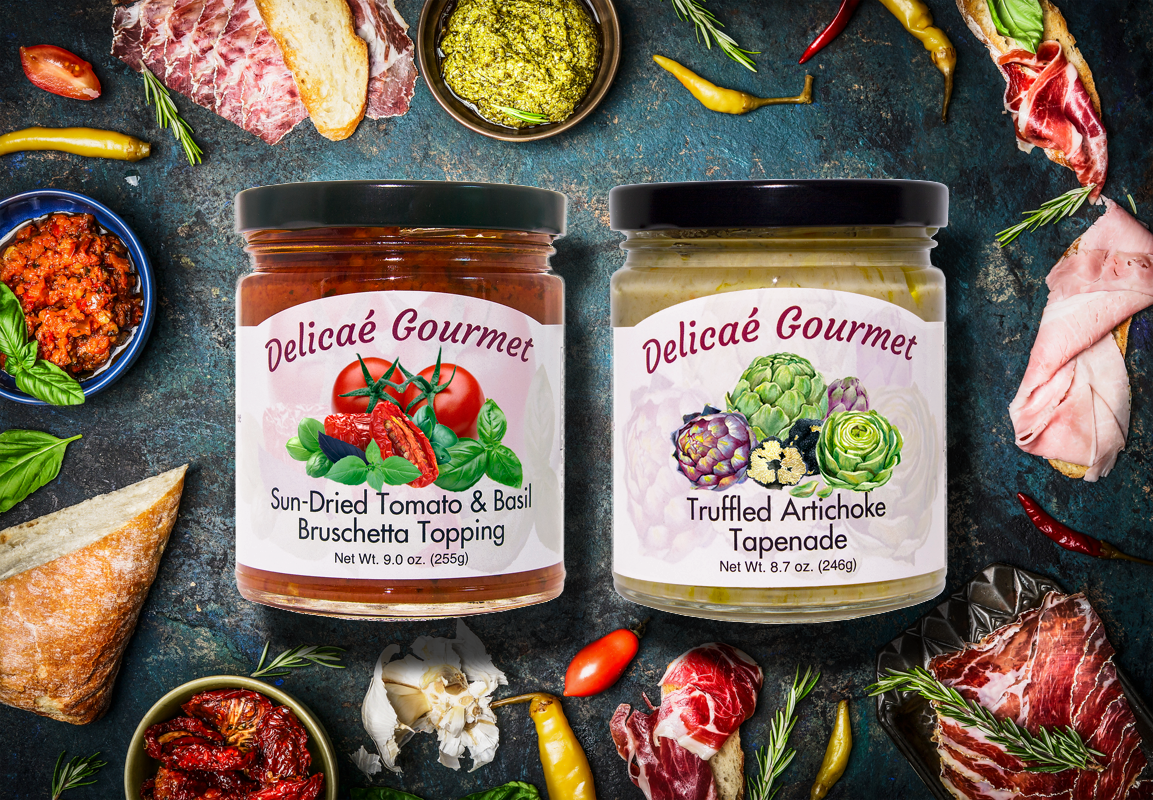 About Our Tapenades, 
   Bruschetta Toppers, and 
   Bread Dippers 

        For easy and delicious hors d'oeuvres our skillfully blended Tapenades, Wine Infused 
        Bread Toppers and Bruschetta Toppings are sensational. They are perfect over goat 
        cheese on thinly sliced country bread, excellent as condiments for roasted or grilled meats 
        and poultry. Try them added to pasta, quiche or as pizza toppings. Combine with vinegar, 
        olive oil and goat or blue cheese to create superb vinaigrettes.