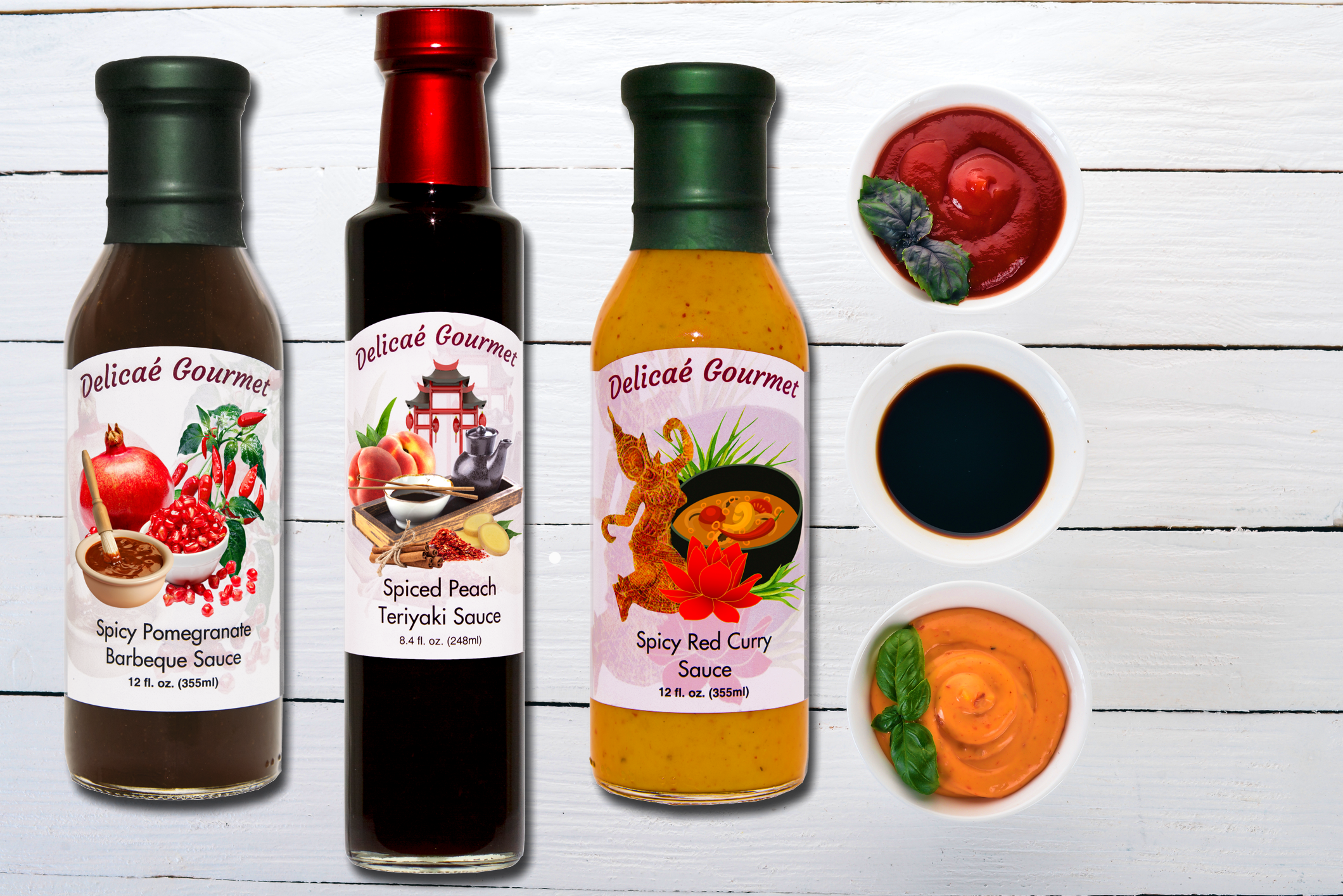 About Our Glazes, Rubs,
and Sauces

Glazes, rubs, and sauces are the most crucial components to flavoring a meal. Our
barbeques, teriyakis, and marinades make it easy to enjoy restaurant quality meals
at home. Our dessert sauces and marmalade glazes are decadent and sweet additions
to breakfast, ice cream, or pastries. Our award winning fruit and wine infused Balsamic
Glazes will quickly become one of the most versatile additions to your kitchen. Our sea
salt and spice rubs make chicken, fish, and roasts easier than ever.