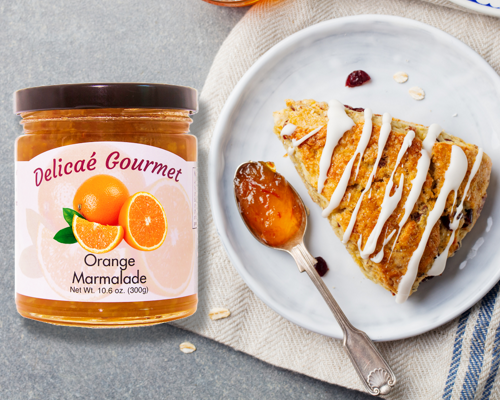 About Our Marmalades

         Our marmalades are fresh and all natural from our Florida orchards. Marmalade is more than
        just a topper for buttered toast. Try our Tangerine Red Pepper Marmalade to add sweetness and
        zest to Asian inspired dishes - it's especially delicious with chicken and fish. Our Cranberry Orange
        Marmalade is the perfect filling for tarts or pies. Lemon Pomegranate Marmalade is deilcious with
        creme filled desserts - try it on top of a danish or a cheese cake. Key Lime Mango Jalapeno
        Marmalade makes for the perfect sweet and spicy bacon breakfast sandwich.
Items:
1
–
7
of
7
, per page