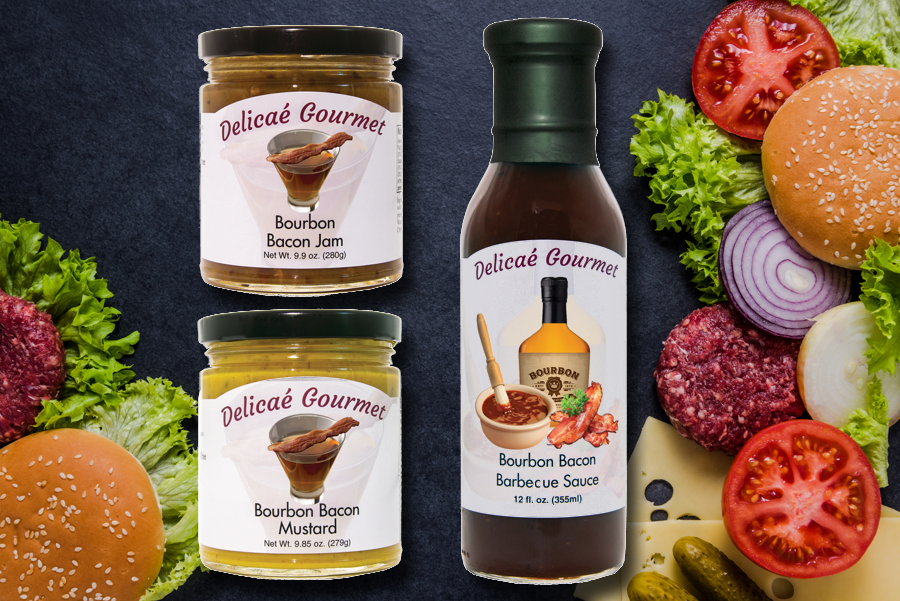 About Our Build a Burger Kits
Upscale burgers have never been easier. Simply mix two pounds of 
ground beef (or ground turkey) with barbecue sauce, grill or pan fry 
your burgers, and serve them with a savory or bacon jam and curated 
mustard selection with whatever toppings you prefer. These kits take 
the hassle out of grilling, effortlessly giving you a restaurant quality burger 
with a flavor profile that's a little more special than your typical outdoor
cookout fare. Each kit serves 8 guests or family members.
Items:
1
–
4
of
4
, per page