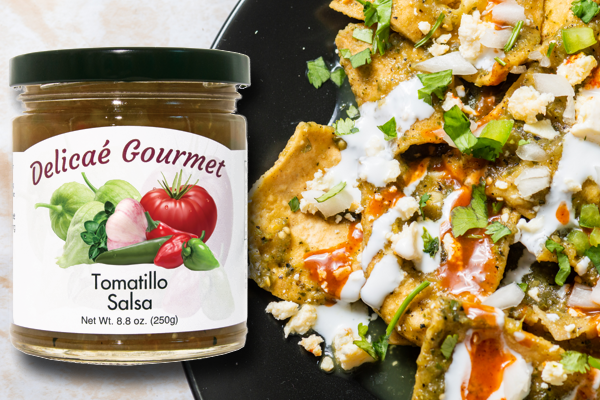 About Our Salsas and Relishes 

Delicae Gourmet's salsas are designed to perfectly complement Mexican dishes. 
Try our Tomatillo Salsa on nachos or enchiladas. Our Raspberry Salsa pairs well 
with chicken fajitas and chimichangas. Our Pineapple Salsa and Key Lime Mango 
Salsa are an ideal matches with seafood dishes, like shrimp tacos. Try our relishes 
on hot dogs or grilled sausages - we love our Roasted Red Pepper Relish on Andouille 
sausage rolls with our Big Easy Cajun Mustard. Our Cranberry Onion Relish is the 
perfect complement to leaner, lighter chicken or turkey sausage.