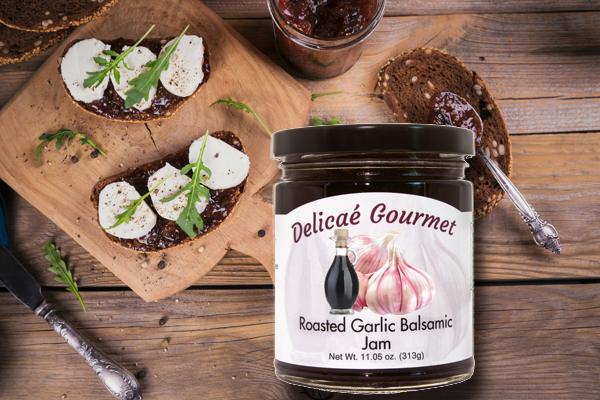 About Our Savory Jams 


Our Savory Jams are wonderful finishing touches for meats. Our Roasted Garlic 
Balsamic Jam works perfectly with roast beef, london broil, or chicken thighs. Our 
Raspberry Horseradish Jam is a vibrant and lively flavor enhancer on tuna, salmon, 
and chicken. Our classic Mint Jelly is the quintessential topper for roast lamb. Our 
Roasted Red Pepper Jam adds a savory kick to burgers, sausages, and meatloaf. 


Items:
1
–
4
of
4
, per page