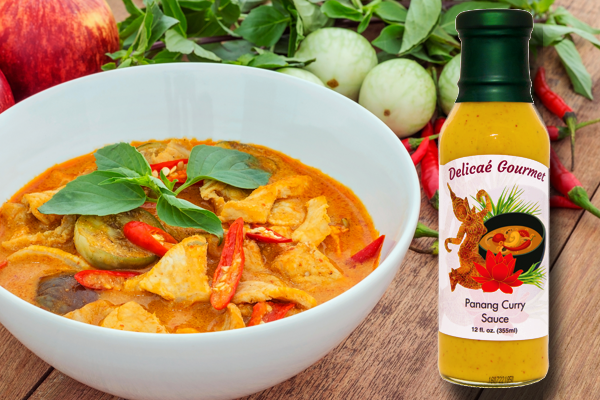 About Our Thai Cuisine 
Sauces 

Thai cuisine is known for its juxtaposition of sweet, sour, and spicy flavors. It can 
be difficult to replicate that perfect flavor blend at home - and that's why we've done 
it for you. Our Thai cuisine sauces are wonderful for at-home rice, rice noodle, or 
glass noodle dishes. cook up your protein of choice (or tofu!), along with some fresh 
onions, peppers, and bean sprouts to replicate your favorite Thai dish in just a few 
short minutes.