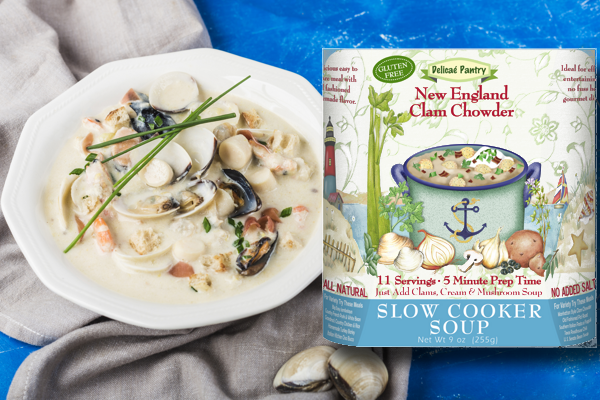 About Our Slow Cooker Chowders

Our all natural slow cooker chowders are made without added salt, and all three of them are gluten
free. A hearty chowder is the perfect stay-at-home meal on a cold and rainy day, and we've made it
easier than ever to prepare at home. All of our chowders only require 5 minutes of prep time. Toss
them in the slow cooker in the morning, and by the time you're done with the day and ready to relax,
your dinner has already cooked itself.
Items:
1
–
2
of
2
, per page
This hearty red chowder is a favorite with seafood lovers.

GLUTEN-FREE

Just add clams and tomatoes.

Select 6-Pack for 10% volume discount.

This thick creamy chunky chowder is the delicious traditional dish of New England.



GLUTEN-FREE





Just add Clams, Cream and Mushroom Soup.

Select 6-Pack for 10% volume discount.