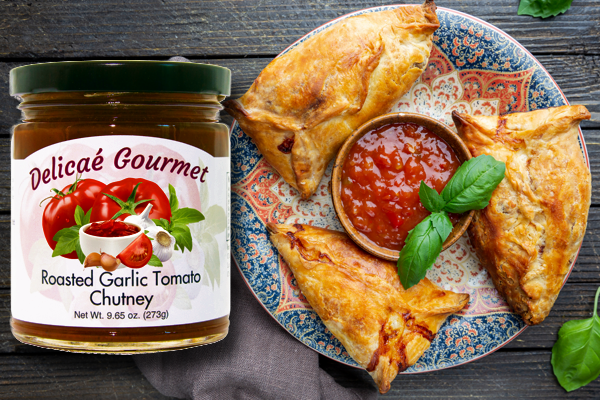 About Our Chutneys

Chutney is a unique and versatile condiment. Although it is most commonly used
in East Asian and Indian cuisine, chutney is just as valuable in the modern American
kitchen. We love to use our Roasted Garlic Tomato Chutney to flavor our meatloaf.
Try our Cranberry Orange Liqueur Chutney with turkey mini meatballs as a quick
appetizer or a light, protein packed lunch. Our Key Lime Mango Chutney is the
perfect finishing touch for braised chicken thighs served over white rice with steamed
vegetables. Click here to view recipes using our chutneys >>
Items:
1
–
3
of
3
, per page
Cranberries complimented by orange liqueur and exotic spices create an excellent table condiment particularly with turkey meals or sandwiches. Also wonderful used with poultry, meats and pork.

GLUTEN-FREE

Select 12-Pack for 10% volume discount.

The sweet tropical flavor of fresh mango enhanced with the spices of the orient and a dash of key lime juice creates a condiment that is exceptional served on the side with grilled chicken, duck, fish, scallops and shrimp. Fantastic when used over cream cheese as an appetizer.

GLUTEN-FREE

Select 12-Pack for 10% volume discount.